I received this product to review. All opinions are 100% my own.
Animal Trackers Club Review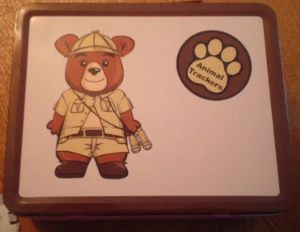 I was given the opportunity to review the Animal Tracker Club. I was very excited because I knew my daughter would love it. It is for the ages 3+.
As soon as I received the box my 4 year old was so excited and ready to learn. What I wasn't expecting is that my 22 month old also absolutely loved the lessons and activities too!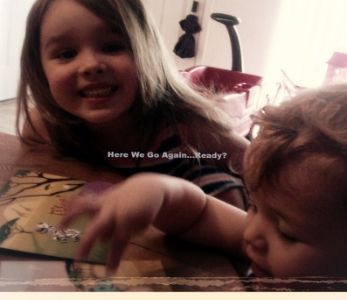 I love the detail that the Animal Tracker Club uses to explain the animals. The first lesson was about the different animals in the safari in Africa.
Both of my girls really enjoyed the project with the different animal stickers. They took turns putting an animal sticker onto one of the two background cards.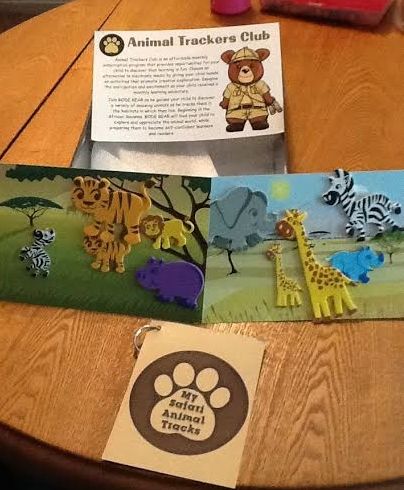 My girls really love the Animal Trackers Club! My oldest everyday asks me if I can tell her about the different animals in her Animal Tracker Lunch Box.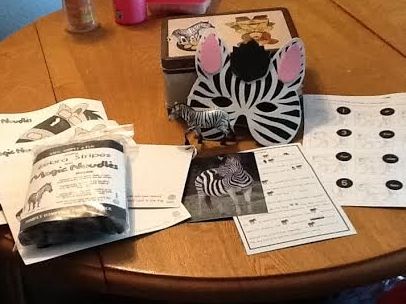 This is perfect for teaching your children through fun. Whether you are home schooling or just want fun learning activities, Animal Trackers Club is perfect!
Every month they send a new package with activities and information on a different animal. The second month was the zebra. It has the animal track card, information sheet, learning activities, figurine, mask, and art project!
You really can't go wrong with Animal Trackers Club! You're kids will love it just like mine do. I know you want to check it out yourself, just
click here
! Let them know that you heard about them on Here We Go Again...Ready?
I received this product to review. All opinions are 100% my own. I only recommend products I feel will be beneficial to my readers.